Wow! Kim Chiu Finished Fourth Place In Her Second Duathlon
Kim Chiu just finished her second duathlon, and she finished in fourth place!
The actress took to Instagram Stories yesterday to share snaps and clips from race day, held at the Clark Global City in Pampanga.
She was up bright and early and at the venue as early as 5:07 a.m.!
The duathlon fell on Mother's Day. In a separate post, Kim Chiu had also remembered her late mom in an emotional Mother's Day post. In the next snaps, Kim gives her followers a video update about the race and greets moms Happy Mother's Day.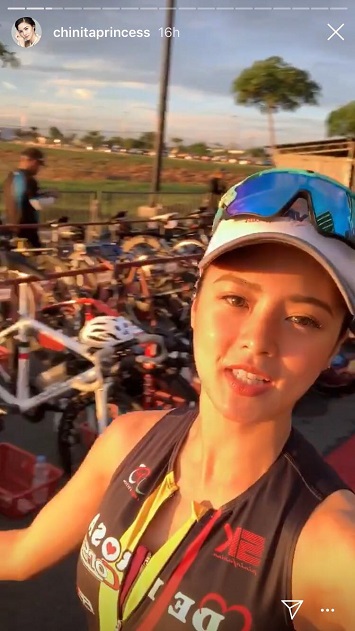 Workin' it!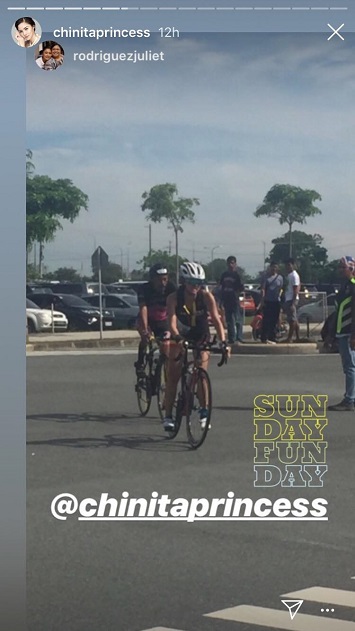 Here's Kim's medal! "Second duathlon race of the year done!" she shared.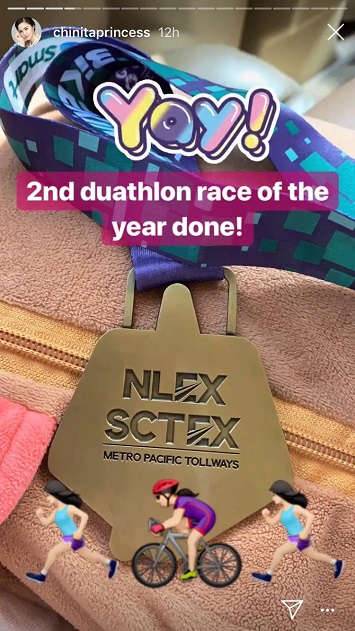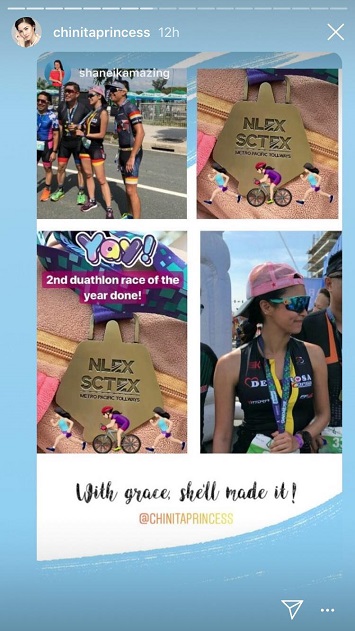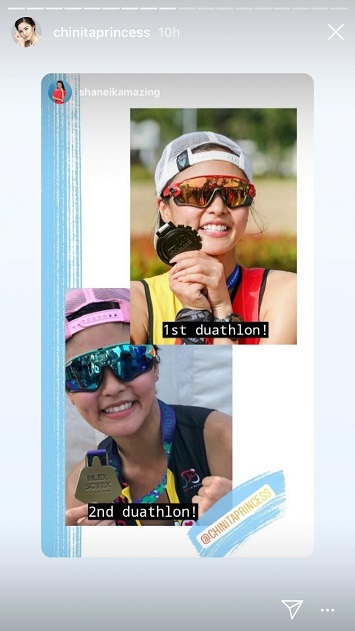 Can you believe what a competitive streak she has? Her first duathlon was just a month ago! "OMG! Finished fourth place today!" Kim shared.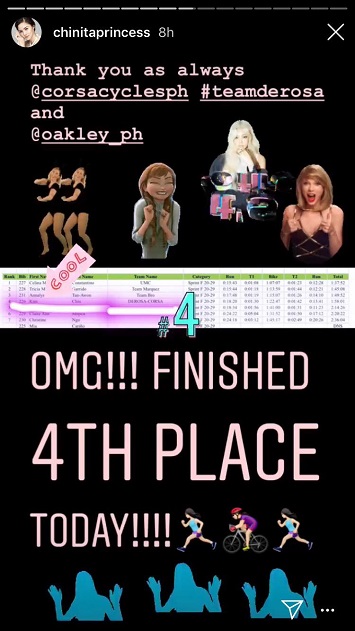 She finished the entire race in less than two hours. "Second race! Still fourth placer! Just [need to] keep pushing [my] self! Dapat mag-training na next time!" Wait. Did she just reveal she had no training for this race? OMG.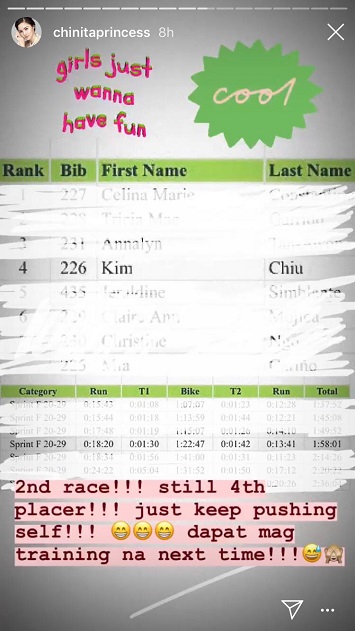 Another racing medal to add to her collection! Congrats, Kim!
SOURCE:
Cosmo.ph (13 May 2019). Wow! Kim Chiu Finished Fourth Place In Her Second Duathlon Retrieved from https://www.cosmo.ph/entertainment/kim-chiu-duathlon-a1031-20190513